6459 Main Street, Westport NY
"Simply the Good Life"
Welcome to Westport! The Westport Heritage House is home to the Westport Chamber of Commerce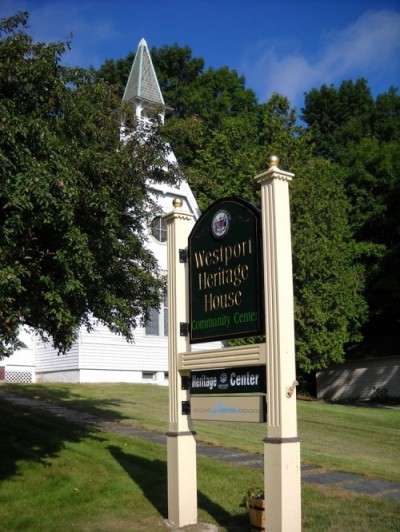 and the Westport Visitor Center. The Chamber of Commerce has completed a new guided walking tour that you can access on line by clicking here  Walking Tour Westport NY
The Visitor Center will be opening for the season starting May 27th, weekends only, until July 1st and then six days a week through July and August (closed Tuesdays). After Labor Day and until Columbus Day we will be open weekends only once again.
Weekday & Saturday hours: 10:00 AM to 3:00 PM
Sunday hours: 1:00 PM to 3:00 PM
(closed Tuesdays)
Many activities take place at the Westport Heritage House. Click on the events calendar at the top of this page.
If you are interested in holding an activity or event at the Westport Heritage House, please click on USE FORM